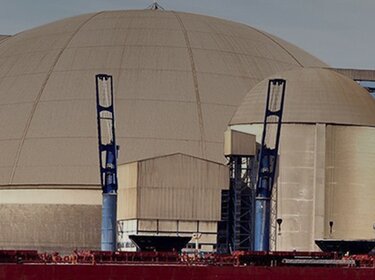 How we inspire our clients
Four MSizer giants replace five machines in the world's largest sugar refinery
Four MSizer giants replace five machines in the world's largest sugar refinery
The customer
The world's largest stand-alone sugar refinery Al Khaleej in Dubai.
The challenge
Temporary higher sugar moisture levels caused regular screen blockages and product mixing with corresponding time expenditure for maintenance and screen cleaning.
In addition, there was product contamination due to rubber abrasion from the screen cleaning system.
Despite the use of modern technology, there was an enormous amount of maintenance work, as the machines were supplied by different manufacturers.
The requirement was to reduce the high costs by standardization and by plant optimization and to guarantee extended flexibility.
Furthermore, the capacities should be increased from approx. 60 - 65 t/h (nominal) to up to 80 t/h per screening machine as a maximum.
The solution
In order to meet the customer's requirements for flexibility, cost reduction and increased efficiency, Mogensen reduced the number of machines from five existing machines to just four MSizer giants.
At the same time, a smaller footprint with higher capacity could be realized due to the longer screen deck length.
The initial sugar production capacity of a daily throughput of 6,000 tons was increased to more than 7,000 tons per day.
The result
With the conversion to a uniform and smaller machine series, energy, maintenance and spare parts costs were significantly reduced.
Due to the machine design, maintenance of the Mogensen Sizer can be carried out quickly and easily, which leads to a further significant cost reduction.

The technological changeover has resulted in a gigantic increase in capacity with improved product purity, correct particle sizes, and undersize/oversize in line with specifications. At the same time, downtime has been reduced. Sugar blockages are now prevented at Al Khaleej Sugar, thanks to Mogensen Sizer Technology.
Your individual contact person and downloads
Mogensen GmbH & Co. KG
Kronskamp 126, 22880 Wedel, Germany