How we inspire our clients
High sorting accuracy and low material loss in sorting colored glass with the MSort
High sorting accuracy and low material loss in sorting colored glass with the MSort
The customer
The customer develops sustainable and cost-efficient solutions for the drinking water and wastewater industry and is one of the largest manufacturers of glass filtration media in the world.
The challenge
The challenge was to process glass cullet in such a way that it met the customer's high quality requirements without any major losses. The following three requirements had to be met very well:
Maximum feed capacity (high material throughput)

Extremely high product purity (even in the fine particle range from 4 mm upwards)

Nearly lossless sorting (no product may be lost)
The solution
To meet the customer's requirements, the MSort type AF1813 TWIN with magnetic troughs from Mogensen was used.
The sorter is characterized by the fact that it can process twice the feed rate as a TWIN variant (two sorting units with one central control). Furthermore, it impresses with its high number of high-speed valves and the fine nozzle grid.
These two features ensure the high sorting accuracy and low material loss.
The sorting criteria have been optimized on a project-specific basis, based on technical center tests carried out with original input product.
The result
With the newly installed MSort, all targets were met or exceeded.
The long-term stability of the sorting and the high plant availability were also realized in running production, as is usual with Mogensen products.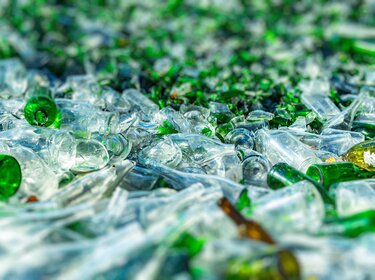 Your individual contact person and downloads
Mogensen GmbH & Co. KG
Kronskamp 126, 22880 Wedel, Germany