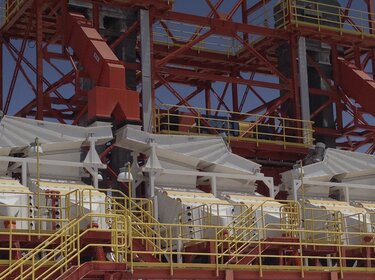 How we inspire our clients
A single screening plant instead of two plants with the screening solutions from Mogensen and Gosag
A single screening plant instead of two plants with the screening solutions from Mogensen and Gosag
The customer
K+S is a global leader in the supply of mineral products to the agricultural, industrial, consumer and municipal sectors.
The challenge
At the production plant in Punta de Lobos, salt is mined for road gritting.
The challenge was to screen 1600 tons of salt per hour and return salt grains larger than 10 mm to a mill. This required subsequent separation at 0.6 mm (dedusting).
The solution
Allgaier's process engineers reviewed the requirements and properties of the materials to be processed and decided to install eight SEL 2066 C3 Sizers and four Distributing Feeders TMS 1260.
SEL Sizers were selected for their ease of maintenance, compact design, low power consumption and reliable mechanics.
The Distributing Feeders TMS distribute the incoming flow from the vibratory distributor horizontally to several outlets, and each outlet flow can be adjusted individually.
The result
Allgaier was successfully able to achieve the required screening result with a single screening plant, instead of the originally planned two plants, with 33 screening machines. The screening plant from Mogensen and Gosag was integrated next to the existing screening plants.
Your individual contact person and downloads
Allgaier Mogensen S.L.U.
C/ Morse 12, Pol. Ind. San Marcos, 28906 Getafe, Madrid, Spain
You may also be interested in