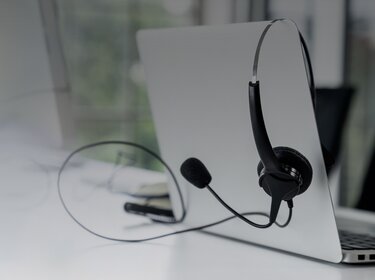 Webinars
Learn more about our products and services in the webinars with our experts
Webinars
Join our free webinars and learn more about exciting topics related to Allgaier Process Technology and the opportunities that our products and services can create for you.
We look forward to welcoming you to our live webinars.
Wear-resistant screen cloth - with longer service life
Sieve cloths and sieves are significantly functionally relevant and thus critical wear parts in screening machines. If the meshes fail, e. g. as a result of highly abrasive products, this results in production downtimes, product contamination and necessary assembly work such as mesh or screen deck replacement. Allgaier offers completely new types of wear-resistant screen cloths, which have an impressive service life that is several times longer than that of previous standard cloths. Discover the new wear-resistant screen cloths in our free webinar and convince yourself!
Wednesday, March 29, 2023 - 15:00 pm (CET)
Referent: Dr.-Ing. Mathias Trojosky, Director of Research and Development
Language: English
​​​​
LeadingEcoSolutions - We make your thermal drying process Eco!
Rising energy prices and CO2 costs, as well as the goal of sustainable production, are some of the major challenges facing companies worldwide. The optimization of thermal processes offers extremely valuable methods for reducing energy costs. Because of increased costs, the amortization periods and return on investment timelines continue to decrease significantly. With our LeadingEcoSolutions, we support you in significantly improving the energy efficiency and environmental impact of your drying processes. Find out what options are available by attending our free webinar.
Thursday, March 02, 2023 - 10:00 am (CET)
Referent: Daniel Mössinger, Machine & Plant Project Planning Drying Technology
Language: English
The webinar has already taken place live. A new date for the next webinar will be announced shortly.
Your individual contact and downloads
Your sales contact
Senior Sales Manager Far East, South East Asia
Your marketing contact
Marketing and Communication