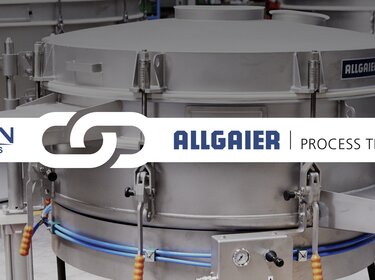 New Distribution Partnership with ELCAN Industries
20.Apr.2023
We are pleased to announce that Allgaier Process Inc. has entered into a distribution partnership with ELCAN Industries for Allgaier screening machines effective April 1st 2023.
Since its foundation in 1993, ELCAN has become the leading specialist for screening technology and screening machines for North America. For every screening process and virtually every material type, our partner ELCAN offers the best machine solution, as well as full aftermarket sales and support.
We are proud to have ELCAN as our screening distributor for North America. They now offer North American customers the best quality tumbler and vibratory screening machines, and also ensure the best possible screening results for our customers' processes. In the ELCAN test center, we are able to support our customers in choosing the most suitable screening machine, with customized test procedures.
As Allgaier is the market leader for screening machines and inventor of the tumbler screening technology, we are convinced that we have found the perfect sales and service partner for the North American market in ELCAN and are looking forward to the joint projects.
If you have any questions, please contact us by e-mail at info-marketing@allgaier-group.com.