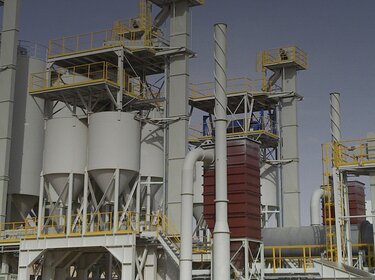 Process Technology System Solutions
Process Technology System Solutions
In addition to innovative machines and systems with various peripherals, Allgaier offers its customers complete systems and package units. This enables you to benefit from a wide range of systems and machines from our network of experts and qualified partnerships with just one responsible contact person and supplier. The result is complex processing plants with a defined benefit through the ability to manufacture high-quality products.
Allgaier screening machines can be supplied as complete "package units" for an extremely wide range of applications with upstream or downstream units, such as rotary valves, conveyor belts, augers, vibratory conveyors, containers or even big bag stations and steel fabrication.
The recycling of glass
Mogensen's solutions serve the glass recycling process chain from delivery of the input material (feeding into plant technology) to the product bunkers of the finished products (acceptance e.g. by glass melting operators). Impurities are separated from the glass stream (e.g. ceramics, stones, plastics) by means of screening and/or sorting technology, followed by sorting according to color and possible rejection of, for example, heat-resistant glass or lead glass. Efficiency is increased by screening the materials before the sorting steps. Customized conveyor belt solutions and magnetic separators complete the range.

The preparation of marble
Processing of marble using breakers, optical sorting devices and Sizers from Mogensen, Allgaier Tumbler Screening Machines and a Drum Dryer Mozer System.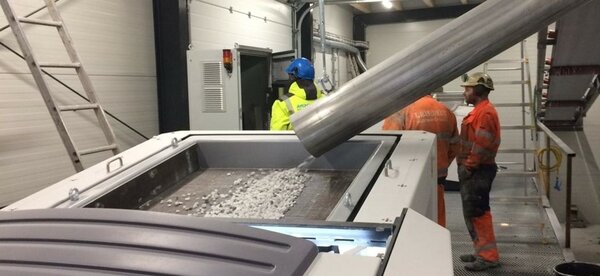 The manufacture of potato granules
The manufacture of potato granules. Allgaier supplies the complete equipment for treating the cleaned and cooked potatoes through to the end product consisting of mixer-granulator, fluid bed cooler, conditioning, Dispersion Dryer, Fluidized Bed Dryer, coarse screening, Fluidized Bed Cooler and Tumbler Screening Machines.
The preparation of titanium dioxide
Processing of titanium dioxide by pre-granulation using an Allgaier filter cake granulator, with subsequent drying in the fluidised-bed dryer until reaching a free-flowing dry granulate. Drying is performed using hot air from solid material cooling subsequent to the rotary kiln, by means of a rotating, indirect Allgaier rotary drum heat exchanger for the purposes of heat recovery.
The washing, drying and screening of silica sand
Washing, drying and screening of quartz sands using Gosag Sand Washing Equipment, Mogensen sizer, Allgaier Drum Dryer Mozer System or Allgaier fluidised-bed dryer and Allgaier Tumbler Screening Machine for fine classification.
The production of fertilizers and feed additives
Manufacturing fertilizers and fodder additives such as mono-calcium phosphate by reaction and granulation of phosphoric acid with lime in a granulating drum, followed by drying in a Drum Dryer Mozer System, classification of the product in a milling and screening cycle comprising Allgaier Tumbler Screening Machines and Mogensen Sizers as well as cooling of the end product in Allgaier fluidised-bed coolers.
The production of pharmaceutical granules
Manufacture of pharmaceutical granulate by drying the moist green pellets in a continuously operating, static fluidised-bed dryer, screening in an Allgaier screening machine as well as coating in batch mode using a "WURSTER" fluidised-bed coater.
The recovery of valuable materials through building materials recycling
Allgaier supplies equipment for recycling building materials by gravimetric and optoelectronic sorting. With the GSort separating table, bulk materials can be sorted according to their density in a dry process. In this process, a significant increase in product purity can be achieved even in the case of construction waste with varying degrees of contamination. To further increase product purity, the MSort optoelectronic sorter can be used to separate asphalt contained in construction waste or to recover red clay granules as a valuable material.

The production of dry building material mixtures
To supply complete plants for the production of dry building material mixes such as ready-mix mortars, plaster mixes and tile adhesives, we cooperate with well-known engineering companies and plant manufacturers operating worldwide. On request, we will be pleased to establish contact with these partners, with whom we then jointly supply complete factories.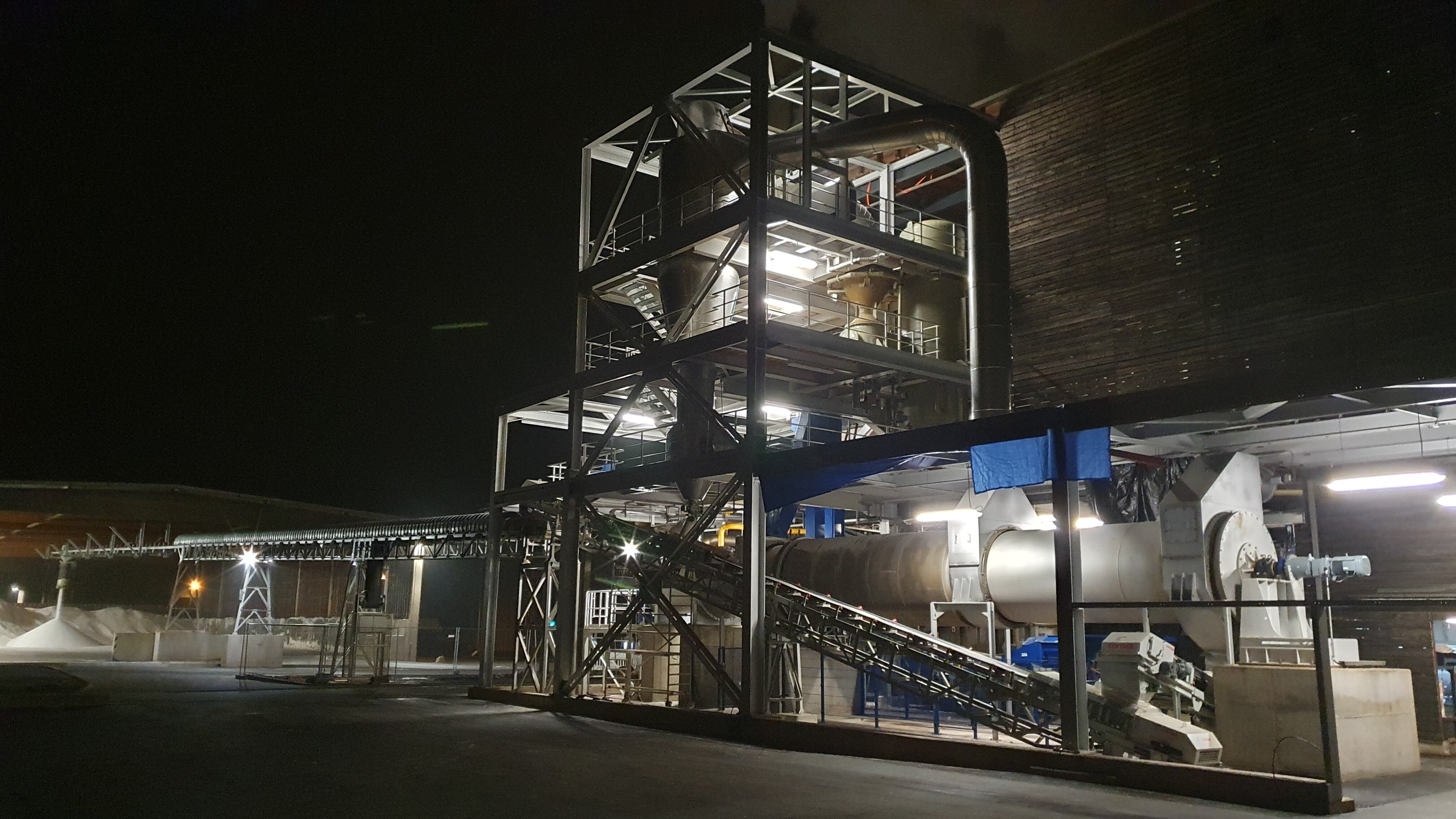 Combined Drum Dryers/Coolers
Your individual contact person and downloads
Contact
Allgaier Process Technology GmbH