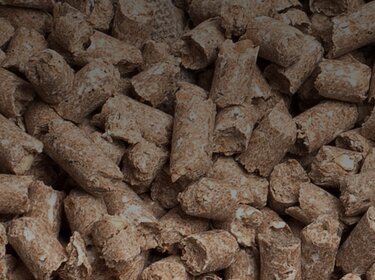 Bio fuels and pellets
Simple and efficient processing of bio fuels
Simple and efficient processing of bio fuels
Bio fuels are fuels of biological-organic origin. They are in great demand as an energy source because they are environmentally friendly, sustainable and regionally available. At the same time, bio fuels are a cost-effective alternative. While solid bio fuels such as residual wood or wood chips require relatively little processing, special machines are required in the case of pellets to bring them to the standardized size.
Allgaier offers innovative and suitable solutions to process raw materials such as wood chips, wood shavings, paper sludge, sawdust and many more efficiently and easily. Based on individual customer needs, economical solutions are provided to guarantee optimal processing of fuels.
In the bio fuel and pellets industry, Allgaier has extensive know-how with its plants. This includes first and foremost Rolling Bed Dryers, Tumbler, Vibration and Gyratory Screening Machines as well as Sizers. Get more information on the competence and product pages or contact the experts directly to tackle your challenges together with you!
We process the following materials
Charcoal

Garden waste

Grass fibres

Paper sludge

Recycled wood

Sawdust

Sugar beets pulp

Wood chips

Wood shavings
What would you like to do?