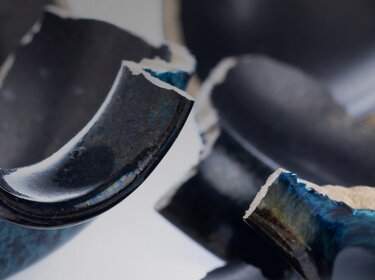 Ceramics
Process ceramics carefully and efficiently
Process ceramics carefully and efficiently
The areas of application for ceramic products are very diverse. They range from sand-lime brick plants to the production of building materials and porcelain manufacturing. It is a highly innovative industry that has a considerable degree of digitalization and automation and thus places high demands on process technology.
With Allgaier's innovative and reliable methods, raw materials such as aluminum oxide, bentonite, pigment suspensions, clay and many more can be processed carefully and efficiently. Individual customer requirements are considered and economical, holistic (system) solutions are offered.
In the ceramics industry, Allgaier offers a wide range of expertise with its machines and systems. These include, first and foremost, Disc Dryers, Suspension, Paste and Drum Dryers, Tumbler and Vibration Screening Machines, and Sizers. Get more information on the competence and product pages or contact the experts directly to tackle your challenges together with you!
We process the following materials
Aluminum oxide

Apatite

Bentonite

Calcium phophate

Ceramic glazes

Ceramic glazes (suspension)

Clay

Glazes

Magnesium hydroxide

Magnesiumoxide

Pigments (suspension)

Proppants (spherical mineral granules)

Refractory material

Silicium carbide
What would you like to do?