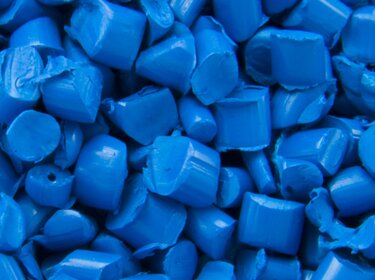 Plastics
Processing plastics efficiently
Processing plastics efficiently
Whether as packaging materials, textile fibers, cosmetics, sewage pipes, upholstery or insulation. It is impossible to imagine everyday life without plastics. Due to the great importance of plastics, the plastics industry continues to be considered a growth industry throughout Europe. The requirements for plastics processing plants are therefore very high.
With Allgaier's promising methods, plastics such as latex, nylon, polyethylene, silicone and many more can be processed efficiently and at the highest level of quality. The individual needs of customers are considered and economical solutions are worked out.
For the plastics industry, Allgaier offers comprehensive expertise with its machines and systems. These include, first and foremost, Dispersion, Drum and Fluidized Bed Dryers, Tumbler and Vibration Screening Machines. Get more information on the competence and product pages or contact the experts directly to tackle your challenges together with you!
We process the following materials
EPS

Latex

Nylon

PVC

Phenolic resines

Plastic waste

Polyacryl

Polyamide

Polycarbonate

Polyester resine

Polyethylene

Polymer powder

Polypropylene

Polyurethane

Resines

Scrap of Polyester

Silicone
What would you like to do?