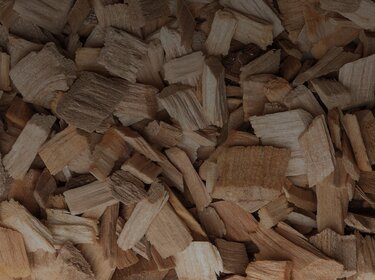 Wood and particle boards
Efficient and gentle further processing of wood
Efficient and gentle further processing of wood
Next to stone, wood is the oldest material known to humanity. Today, the wood industry is one of the most important industries in the world. Nevertheless, the processing of wood presents companies with a wide variety of challenges. For example, the correct drying of wood chips is essential for optimal energy production.
With its plants, Allgaier offers innovative solutions for drying, cooling, screening and sorting wood materials such as cellulose, garden waste, wood chips, sawdust or wood shavings. During development, the individual needs of customers are first analyzed in order to subsequently guarantee an economical complete solution and thus optimal further processing of the wood material. Our solutions in the wood industry include, for example, in the drying process the Rolling Bed, Fluidized Bed Vibration, and Static Fluidized Bed Dryers/Coolers. In the screening process of wood materials, our solutions include the Tumbler Screening Machine TSM/tsi or Gyratory Screening Machines. You can find more information about our solutions on the competence and product pages or contact our experts directly to tackle your challenges together with you!
We process the following materials
Cellulose

Charcoal

Cork

Flax

Garden waste

Grass fibres

Hemp

OSB

Rejects (from paper sludge)

Sawdust

Straw

Wood chips

Wood chips

Wood shavings

Wood shavings
What would you like to do?