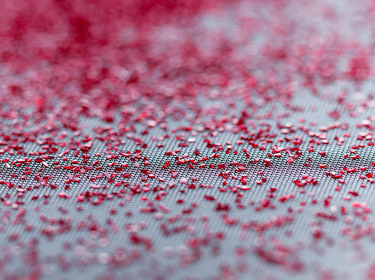 Screening
The optimal screening machine for your industrial application
The optimal screening machine for your industrial application
Europe's leading supplier of screening machines
Screen classification plays a decisive role in the industrial preparation and processing of bulk materials. As a leading supplier of screening machines, Allgaier offers both standard and customized solutions for companies in the minerals, recycling, chemical, food, mining, metallurgy, wood/chipboard, plastics, pharmaceutical, ceramics, animal feed and biofuel industries. The Allgaier screen machine handles even problematic applications that are either impossible or difficult to solve with conventional screening machines. In addition, clean and reliable separation of wet or sticky screening materials is guaranteed at all times.
Allgaier Process Technology offers a wide range of screen machines for various application scenarios. Thus, the product portfolio ranges from tumbler screening machines for fine and ultra-fine screening to vibrating screening machines for classification and protective screening to our Mogensen screening machines for screening and classifying bulk materials at high throughput rates.
Screening machines for fine and ultra-fine screening
Tumbler screening machines from Allgaier are convincing in the processing of ultra-fine powder up to a particle size of 0.02 mm. This means that the screening machine meets the highest quality requirements even in fine and ultra-fine screening of dry and wet bulk materials. In particular, the tumbler screen machine is used for classification, protective screening and control screening.
Screening machine for classification, control and protective screening
The Allgaier vibration screening machines are used for control screening and classification of a wide variety of bulk materials in the fine, medium, coarse grain range and in wet screening. The vibratory screening machines are characterized by high throughput rates that can be precisely adjusted to individual requirements.
Screening machines for the screening and classification of bulk materials at high throughput rates
The different Sizer models from Allgaier are used for fine screening as well as for medium and coarse screening. The MSizer models from Mogensen are available in compact, extend and giant versions. The MSizer giant is considered to be the largest sizer in the world with an exceptionally high performance as a single machine.