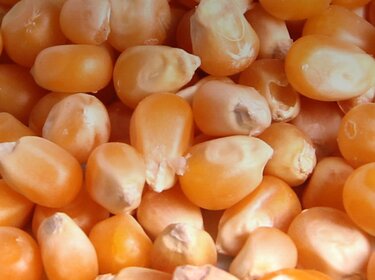 Fodder
High-quality processing of raw materials used within animal feed production
High-quality processing of raw materials used within animal feed production
Animal Feed are of great importance in the European agriculture. In order to guarantee optimum quality, the animal feed industry with its numerous regulations places high demands on the process technology.
Raw materials such as bread crumes, cereal meal, maize meal, grains, etc. are processed to a consistently high level of quality using proven methods from Allgaier. The market requirements of the animal feed industry are considered in the development of the plants and economical solutions are worked out for individual customer requirements.
Allgaier offers years of experience within the animal feed industry with screening equipment such as Tumbler Screening Machines - MSizer, Tumbler Screening Machines - TSM, but also with Fluidized Bed Dryers, Distributing Feeders and Conveyors.Find more information on the competence and product pages.
Never hesitate to contact our experts directly to discuss and work on a solution for your challenges and needs.
We process the following materials
Bread waste

Brewery pomace

Corn flour

Pomace

Sugar beads pulp

Wholemeal
What would you like to do?