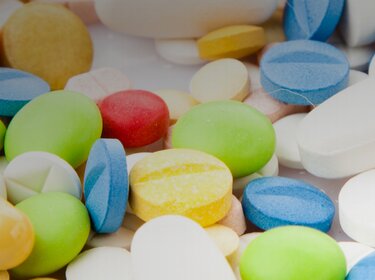 Pharmaceuticals
Precise processing of pharmaceuticals according to GMP and FDA requirements
Precise processing of pharmaceuticals according to GMP and FDA requirements
The pharmaceutical industry is an essential component of the German healthcare system. This industry is subject to very strict regulations with regard to keeping production processes clean. To ensure the safe, precise and careful production of pharmaceuticals, the pharmaceutical industry accordingly places the highest demands on process engineering equipment.
With Allgaier's plants, pharmaceuticals such as antibiotics, cosmetics, enzymes, tablets and many more can be processed with the required precision and care. The plants fully comply with the GMP and FDA requirements of the pharmaceutical industry.
With its machines and plants, Allgaier offers decades of expertise and experience in the pharmaceutical sector. First and foremost, this includes pharmaceutical plants, Static Fluidized Bed Dryers, Vibration Batch Dryers as well as Pharmaceutical, Tumbler, and Vibration Screening Machines. Get more information on the competence and product pages or contact the experts directly to tackle your challenges together with them!
We process the following materials
Alginate capsules

Antibiotics

Casein

Citric acid

Cosmetics

Dental products

Ethylen urea

Ferrum sulfate pellets

Gelatine capsules

Lactose

Pharmaceutical enzymes

Pharmaceutical pills

Saint-John´s bread seeds

Silymarin

Sodium chloride

Tartaric acid

Vitamin

Yeast capsules
What would you like to do?