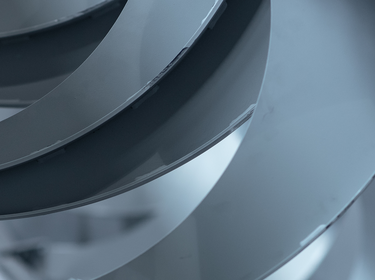 Drying
Complete solutions in drying technology
Complete solutions in drying technology
In industrial drying, the most important thing is an energy-efficient process. Allgaier offers its customers dryer systems and plants that are adapted to different products. They are based on the technology of rotating Drum Dryers, Spray Dryers and Cdryer as well as fluidized bed technology.
The product portfolio in drying technology comprises complete solutions that combine various drying processes as well as processes for cooling and calcining with granulating and screening technologies in a meaningful way. A classic in industrial drying is the rotating Drum Dryer Mozer System, which was developed many decades ago and is continuously optimized.
Allgaier's drying systems and plants are used in the processing industry for construction and mineral materials, in the mining, stone and earth, plastics and ceramics sectors, as well as for animal feed and fertilizers, pigments, recycling, in the food and pharmaceutical industries, and for biofuels/pellets.
With its plants, Allgaier offers comprehensive knowledge in the drying competence. The wide range of plants includes, among others, the Rolling Bed and Dispersion Dryers, Disc Dryer CDry, Fluidized Bed Vibration and Static Fluidized Bed Dryers/Coolers, Fluidized Bed Dryers/Coolers with Heat Exchangers, and the Combined Drum Dryers/Coolers Mozer System.
From alumina to citric acid, our experts will find a way to dry your products. Contact us now.