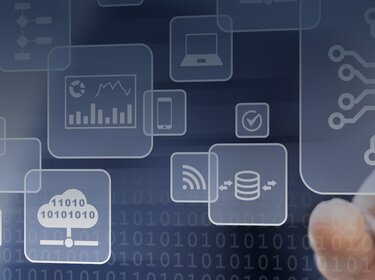 Digital Services
Allgaier goes digital
Digitization is everywhere. At its core is the networking of industrial infrastructure and all players involved in value creation. This requires a comprehensive realignment of business models and the way in which companies should be aligned in the future. The necessary change processes have a profound impact on existing process and organizational structures as well as the company's central service areas.
With a virtual showroom, the Process Technology division of the Allgaier-Group is treading completely new ground for the first time:
In the Virtual Showroom - an animated industrial hall - you can currently view 7 products in detail. So it is possible to inspect even large machinery and to look at processes within the machine, making every sales talk an experience as such. In addition, the virtual showroom provides an ideal platform for presenting products that are not available on the spot to clients and prospects at trade fairs or at Allgaier Process Technology locations.