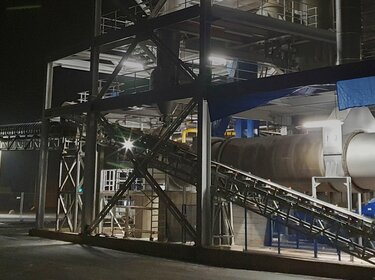 How we inspire our clients
Deusa relies on an innovative dryer system to increase efficiency and reduce emissions in the production of fertiliser
Deusa relies on an innovative dryer system to increase efficiency and reduce emissions in the production of fertiliser
The customer
DEUSA International GmbH is a potash company rich in tradition, which supplies innovative products and successfully opens up new markets with extensive research projects.
The challenge
Integration of the drying plant within an existing production facility during ongoing operation.
Traditionally extracted potassium chloride with high residual moisture must be dewatered in a way that is gentle on the material.
High-quality and fine end product cannot be stored when warm. The storability of the valuable end product must be ensured to avoid lump formation.
Increasing energy efficiency and reducing emissions while taking ecological specifications into account.
The solution
To meet the customer's requirements, the TK-D drum dryer was chosen, which ensures a gentle dewatering process and high product storability.
The TK-D drum dryer has a sophisticated combination of special cleaning systems. This reduces caking in the drum, ensures smooth plant operation and guarantees better plant availability.
With its single-shell design, the TK-D offers direct access to the interior over the entire length of the drum. Inspections can therefore be carried out quickly and easily and costs are reduced during maintenance and repair work.
Allgaier designed and supplied the complete plant with integration into the ongoing production, including all the conveyor units, the steel construction and the product loading unit.
The result
The TK-D used is a further development of the TK and TK+ dryer series and impresses with its cooling performance to particularly low solids temperatures (close to ambient temperature).
In contrast to conventional drum dryers with a double-shell design, the single-shell TK-D drum has no points of contact between the cooling dry product and the hot drum wall. This results in drying that is particularly gentle on the material.
With the TK-D, DEUSA produces a high-quality, free-flowing potassium chloride without lumps. The previous formation of lumps in the storage product is now successfully avoided, resulting in an increase in quality.
With the integration of the latest exhaust air purification technology, the legally prescribed emission values are significantly undercut and ensure sustainable plant operation.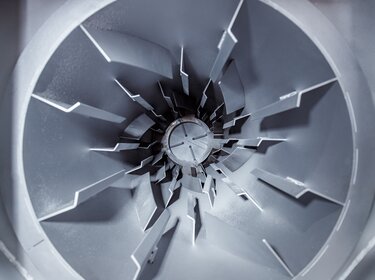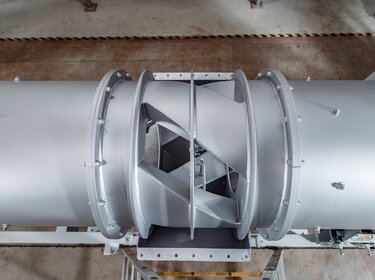 Your individual contact person and downloads
Allgaier Process Technology GmbH
Ulmer Straße 75, 73066 Uhingen, Germany