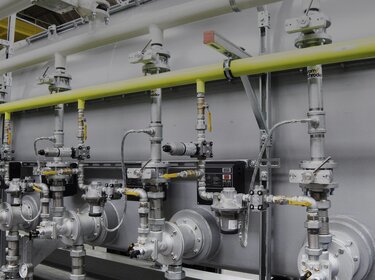 Optimum drying of solvent-based products
Indirect Drying Drums
Optimum drying of solvent-based products with Indirect Drying Drums
Indirect Drying Drums use hot air as a convective drying technique. This enables significant savings in primary energy and fuel by using the preheated, dust-free and dry cooler exhaust air. The reduced oxygen atmosphere makes it particularly suitable for use in drying products containing solvents. Indirect Drying Drums are particularly suitable for non-adherent, easy-flowing and fine-grained bulk materials such as zeolite, gypsum, silicate powder and titanium dioxide.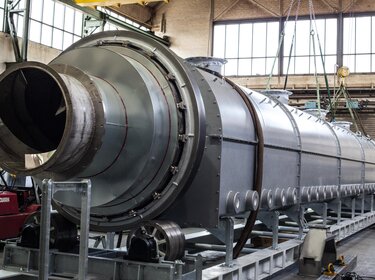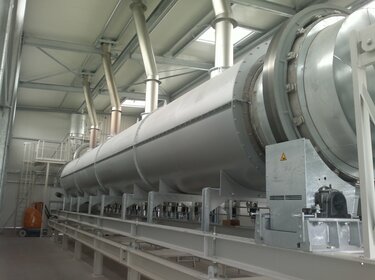 Functionality
In indirect drying, the dampened material is moved on one side of a separating apparatus wall, while the apparatus wall is heated from the other side. Because of the high temperature differences, a very effective heat transfer occurs from the hot apparatus wall into the bulk material, heating and drying it.
Benefits
High efficiency: Low investment costs for exhaust air filters, low electrical energy requirements due to low process air volumes.
High safety: A reduced oxygen atmosphere is possible to avoid product oxidation or to avoid/reduce harmful exhaust gas flows.
Minimal process costs: No filter systems necessary for after-treatment of the warm cooler exhaust air.
Robust design: Robust and long-lasting construction.
More machines in this category