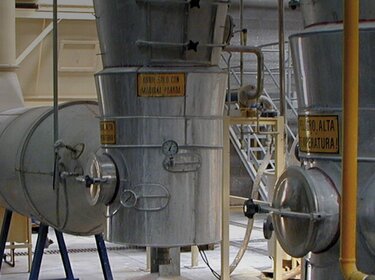 The optimum solution for the production of finest powder
Suspension and Paste Dryers WS-IB-T
Suspension and Paste Dryers WS-IB-T as the optimum solution for the production of finest powder
With the Allgaier Suspension and Paste Dryers WS-IB-T suspensions, solutions, difficult pastes or solid filter cakes can be homogenized, dried and processed into powders. The plant is particularly suitable for processing pigments, hydroxides, silicon dioxide, chemical waste water.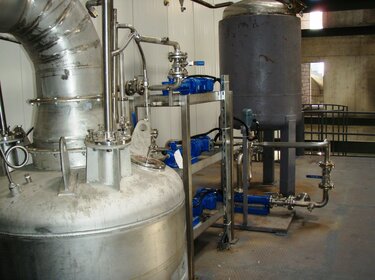 Functionality
The liquid distributed by nozzles is dried on the inert bodies fluidized with warm process air. In the process, the solid is reliably deagglomerated and formed into the finest powder. Caking is minimized by the frequent collisions of the balls. The dried solids are discharged with the drying air and separated from the exhaust air stream in high-performance filter systems.
Benefits
High performance: Production of agglomerate-free, homogeneous powders with good flow properties.
Robust design: Particularly robust against load fluctuations.
Soft product treatment: Sticking and caking are minimized by the fluidized, eruptive ball filling.
High safety: Explosion-proof version possible.
More machines in this category