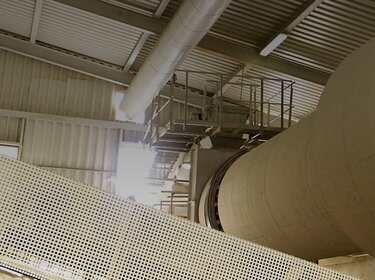 How we inspire our clients
The patented dry cleaning drum System Mozer® TRH replaces the use of rock washing equipment in the preparation of limestone
The patented dry cleaning drum System Mozer® TRH replaces the use of rock washing equipment in the preparation of limestone
The customer
Internationally operating customers in the stone and earth industries.
The challenge
During the extraction of limestone, a so-called pre-screening debris often accumulates, which consists of up to 90 percent good limestone, but is frequently very heavily contaminated with clay or loam.
Without appropriate cleaning, the limestone can only be sold as an inferior product.
To clean the impurities on the limestone, rock washing plants have often been used to date, followed by a further process to dry it.
The use of rock washing plants is associated with considerable investment and energy requirements and, moreover, cannot be operated in a technically and economically viable manner during severe frost or in areas where water is scarce.
The solution
The patented dry-cleaning drum System Mozer® TRH combines the process steps of drying and cleaning and thus replaces the use of rock washing plants.
After pre-drying the rock in the first section of the dryer, clay and loam components adhering to the limestone are removed in the second section by a targeted combination of residence time and mechanical stress.
The result
As a result, the TRH dry cleaning drum is characterized by very good cleaning results.
The process is also convincing due to its particularly efficient mode of operation and moderate investment and operating costs.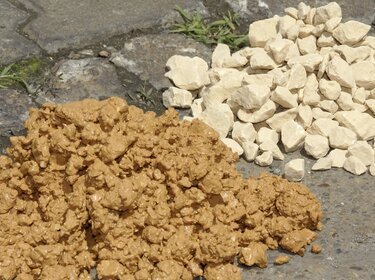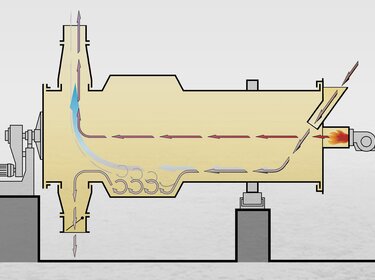 Your individual contact person and downloads
Allgaier Process Technology GmbH
Ulmer Straße 75, 73066 Uhingen, Germany