Vibration Screening Machines Vibrall
High throughput control screening with Vibration Screening Machines Vibrall
The Allgaier Vibration Screening Machine Vibrall is used for protective and control screening of free-flowing bulk materials in all branches of industry. Due to the central arrangement of material feed and fine material discharge, the Vibration Screening Machine Vibrall is particularly suitable for use in vertical conveyor systems with high conveying capacities.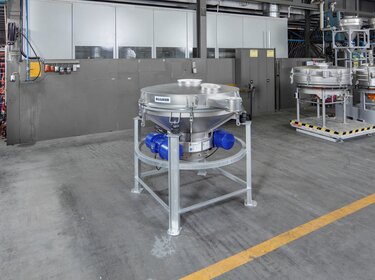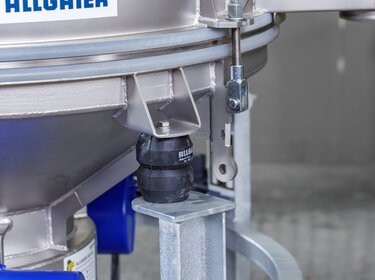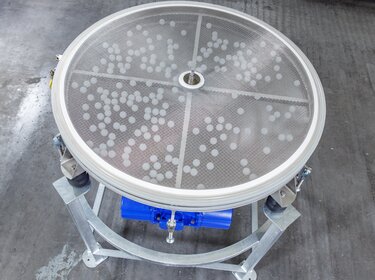 Functionality
The drive of the Vibration Screening Machine Vibrall consists of 2 unbalance motors with pairs of unbalances offset from each other. Circular movement from the inside to the outside enables efficient foreign body separation or protective screening.
Benefits
Maximum flexibility: Up to 2 decks and 3 fractions can be set. Screening area sizes from 0.20 m2-2.60 m2 can be used. Fixed installation or mobile, with counter swing frame possible.
High performance: Throughput up to 200 t/h.
Compact design: High-quality surface finish for the pharmaceutical and food industries.
Robust design: With internal seals, gas-tight up to 50 mPa.
More machines in this category
Whitepaper Tumbler Screening Machine vs. Vibrating Screening Machine:
In this whitepaper you will learn how to find the right screening machine for your screening task. To download the whitepaper, please fill out the contact form below.