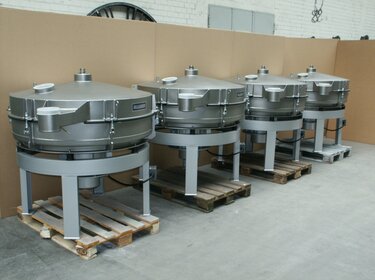 Wide range of applications in dry and wet screening
Vibration Tumbler Screening Machines VTS
Wide range of applications of Vibration Tumbler Screening Machines VTS in dry and wet screening
The Allgaier Vibration Tumbler Screening Machines VTS is suitable for wet screening as well as for the economical processing of almost all bulk materials in the fine, medium and coarse grain range. By simply adjusting the oscillating motion, screening quality and throughput can be adjusted to your individual requirements.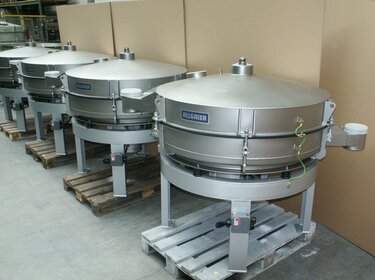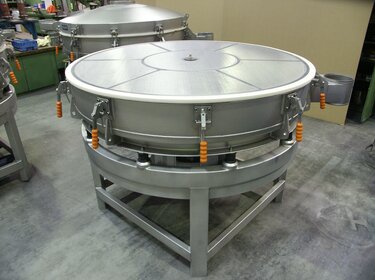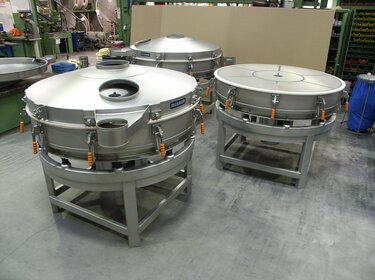 Functionality
The drive is provided by a vibration motor which, by suitable adjustment of the flyweights, generates a horizontal and circular wobbling motion. This causes the screenings to move in a spiral from the inside to the outside.
Benefits
Maximum flexibility: The modular system allows for dry and wet screening as needed. Up to 3 decks and 4 fractions are adjustable. Screening area sizes from 0.28 m2-1.59 m2 are applicable.
Minimal process costs: Low energy consumption and low foundation loading.
Robust design: With internal seals, gas-tight up to 50 mPa.
Maximum plant availability: Long service life of the screen cloths.
Simple assembly: Simple and fast screen change is possible.