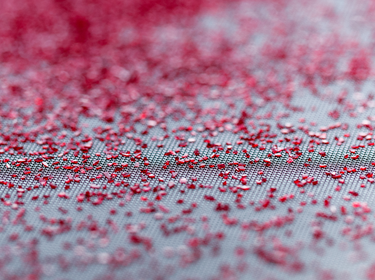 Screening
Europe's leading supplier of screening machines
Europe's leading supplier of screening machines
Screen classification plays a decisive role in the industrial preparation and processing of bulk materials. Allgaier screening machines master even problematic applications that are impossible or difficult to solve with conventional screening systems. Even in the ultra-fine powder range, particle sizes down to a grain size of 0.02 mm can be further processed. In addition, a clean and reliable separation of wet or sticky screening materials is always guaranteed.
As Europe's leading supplier of screening machines, Allgaier offers both standard and customized solutions for companies in the minerals, recycling, chemicals, food, mining, metallurgy, wood/chipboard, plastics, pharmaceuticals, ceramics, animal feed and biofuel industries. The product portfolio ranges from Tumbler Screening Machines to Vibration Screening Machines, Gyratory Screening Machines, and Mogensen Sizers, among others. While the Tumbler Screening Machines meet the highest quality requirements in fine screening, the Gyratory Screening Machines convince with their extraordinary performance in the wood processing industry. The MSizer models from Mogensen are used for screening bulk materials across industries and are available in different designs.
With the high-quality screening machines, Allgaier guarantees the best quality with the highest performance. Contact us and we will find the right solution for your challenge.
Our solutions
Product filter
Tumbler Screening Machines
Vibration Screening Machines
Gyratory Screening Machines
Sizer
Conveying Technology
MScreen
Waste & recyling
Mining
Bio fuels and pellets
Chemicals
Fodder
Wood and particle boards
Ceramics
Plastics
Metallurgy
Foodstuffs
Pharmaceuticals
Stones and Soil
No results for the set filters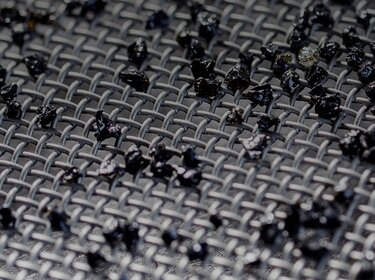 Wear resistant screen cloth
Significant cost savings, higher system availability. We multiply the service life of your screen cloth!
Get whitepaper now!
Whitepaper Wear-resistant screen cloth with multiple service life:
In this white paper, you will learn how wear-resistant screen cloths can achieve significant cost savings and higher plant availability. To download the white paper, please fill out the contact form below.